We are strategically located in the municipality of Tizayuca Hidalgo, established property called Tierra Larga S / N Highway Tepojaco – Temascalapa, facilitating access to major roads in the center, north and south of the country.
We have branches in Huehuetoca, in the state of Mexico and Cosoleacaque, in the state of Veracruz.
Predio tierra larga, carretera Tepojaco – Temascalapa S/N salida Km 51 Carretera México – Pachuca C.P. 43810. Tizayuca Hidalgo.
Km. 50 Línea B. Ferrocarril Mexicano Paraje El Jardín, Barrio San Bartolo Huehuetoca, Edo. México, C.P. 54680
Carretera trasismica número 100 (antigua Minatitlán- Coatzacoalcos) colonia Canticas,
Municipio de Cosoleacaque, Veracruz, C.P. 96343
Los principales productos que manejamos en nuestras terminales:

Resinas Plásticas
Granel y Empacado

Productos Grado Alimenticio
Polvo y Líquidos

Productos Químicos Peligrosos y No Peligrosos
Granel y Empacados
Los principales productos que manejamos en nuestras terminales: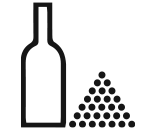 Productos Grado Alimenticio

Productos Químicos Peligrosos y No Peligrosos